Pool Cleaning Service in Atlantic Beach, FL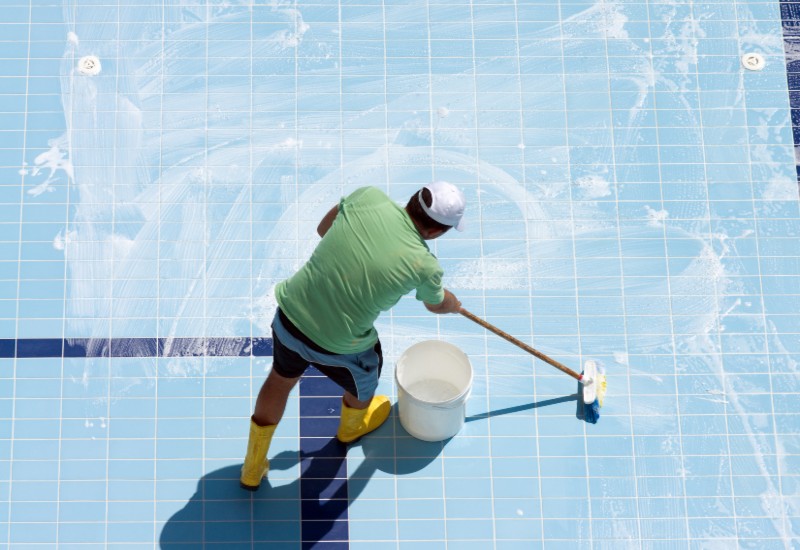 Custom-Tailored Pool Service in Atlantic Beach
Our stunning coastal community is the ideal setting for gorgeous pool installations. With these beautiful pools comes a demand for quality care. That's why Coastal Luxury Outdoors is your trusted pool service in Atlantic Beach. From new builds to pool remodeling services, repairs, and maintenance, allow our experts to redefine pool ownership for years of enjoyment.
The Residential Pool Services We Offer
We offer various residential pool services, including brand-new builds, remodels, repairs, and maintenance. If you're a residential property owner with a pool, check out our services down below:
We promise exceptional customer service and craft as we work together to create your one-of-a-kind backyard design.
We provide homeowners with stunning residential pool remodeling services so that they can enjoy and thrive within their oasis for years.
We inspect, repair, and perfect pools, ensuring their safe, streamlined operation. We'll make you, your family, and your guests feel more secure and comfortable.
We thoroughly inspect homeowners' pools and have developed proper cleaning and sanitation treatments. We'll keep your pool's water quality and structural integrity safe and sound so you never have to worry.
The Importance of Pool Care
Owning a pool adds responsibilities to your plate. Pools require regular maintenance to promote a hygienic, safe, and inviting atmosphere you can take pride in and enjoy. However, with your busy lifestyle, this can be challenging to navigate on your own. That's where we come in with our exceptional pool services that alleviate the stress of maintaining your luxurious outdoor fixture.
When it comes to pool cleaning, no one does it quite like Coastal Luxury Outdoors. Our comprehensive array of
pool cleaning solutions
is designed to be customized to fit your exact needs and preferences. With state-of-the-art equipment and time-honored techniques, we meticulously ensure your pool remains clear, balanced, and refreshing.
Looking for a Swimming Pool Cleaner in Atlantic Beach?
If you need a professional and reliable pool cleaner in Atlantic Beach, you've come to the right place. Coastal Luxury Outdoors is backed by years of experience, and we understand the importance of maintaining your investment. As such, we provide quality pool service that helps you uphold the condition of your pool.
Dip Into Premium Pool Service in Atlantic Beach 
We go beyond traditional pool maintenance. Our professionals are well-versed in an array of premium pool services that take your pool to new heights while mitigating costly and uncomfortable inconveniences. Our services include:
Installation, repair, and maintenance of equipment
Pressure washing
Pool tile care
Pool automation
Resurfacing and replastering
Pool opening and closing
Pool maintenance, cleaning, and inspections
We offer an array of pool chemical services to help you retain the clarity and balance of your pool. This service includes chlorine, acid, conditioner, tablets, and more to ensure your water remains balanced. From tackling algae to maintaining crystal clear waters, discover reliable chemical treatments that give your pool a resort-like appearance and feel.
The battle against murky water and algae is relentless. As such, we provide quality pool maintenance every week to help you blast away any debris that compromises the performance and appearance of your pool. Our maintenance includes:
Debris removal
Wall and tile scrubbing
Surface skimming
Catcher and basket cleaning
Water balance testing
Identifying inefficiencies in your pool can be challenging before they develop into more problematic issues. Fortunately, Coastal Luxury Outdoors is here to help with our comprehensive pool inspection services. Allow us to provide you with early intervention, detecting, diagnosing, and treating abnormalities before they threaten the performance of your pool.
New Builds and Pool Remodeling Atlantic Beach
Choose Coastal Luxury Outdoors to enhance your outdoor space with a new pool or revamp your outdated pool. Using the finest building materials, a time-honored approach, and leading with our customers' vision in mind, we create elegant pools that exude luxury. From modern to traditional designs, we do it all.
We make the pool design process simple and efficient with our complementary
3D imaging pool design
service. Choose your design specifications and discover how your idea will fit your space with our advanced 3D imaging technology. This free service gives you an exclusive insight into the best layouts and designs for your pool.
Enhance Your Outdoor Living Space With a Pool
We are industry-leading experts in pool care and design and offer an array of trusted
outdoor living installation
services. Whether you're looking for a practical addition or a stunning aesthetic focal point, we do it all. From outdoor kitchens to decks, driveways, and pavers, rely on us to enhance your property.
Choose Coastal Luxury Outdoors
With over 40 years of dedicated service, Coastal Luxury Outdoors is the leading pool service in Atlantic Beach. With personalized care designed to accommodate your requirements, preferences, and schedule, we satisfy a range of pool needs for our commercial and residential customers. Discover reliability and professionalism like never before with the help of our team.
Contact Us Today for Pool Cleaning Services
Keep your Atlantic Beach, FL pool in optimal condition with the reliable experts at Coastal Luxury Outdoors. From traditional cleanings to preventative maintenance and prompt and effective repairs, our experts are here.
Contact us today
to schedule your service and experience the Coastal Luxury Outdoors difference.