New Residential Pool in Ponte Vedra & Jacksonville, FL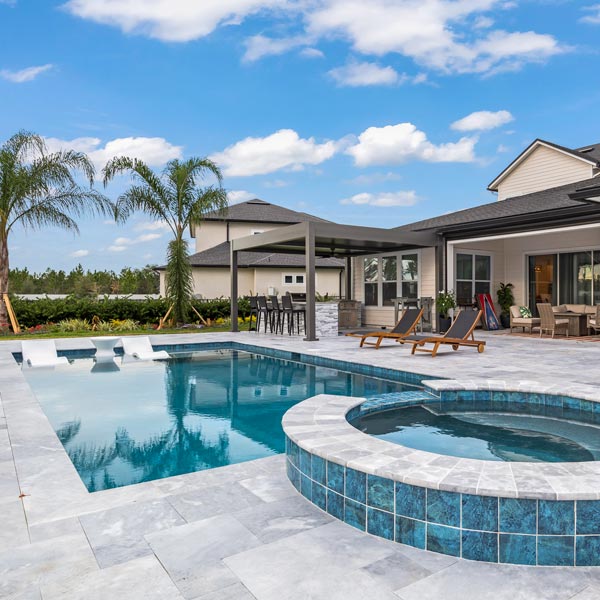 Imagine the Possibilities With Us
Turn your backyard into a calm, relaxing, or excitement-filled oasis by choosing Coastal Luxury Outdoors to lead your residential pool construction in Jacksonville, FL and surrounding areas. We've fulfilled hundreds of homeowners' desires by designing and constructing top-quality pools for over 40 years. We promise exceptional customer service and workmanship as we work together to create your one-of-a-kind backyard design.
New Home Pools
From dreams to reality. We provide homeowners with total pool builds for new residences.
Existing Home Pools
Sometimes, starting fresh is best. Our team builds pools on new and preexisting sites.
Custom Pool Designs
Create your desired pool. We'll customize it according to your desired shape, size, and color.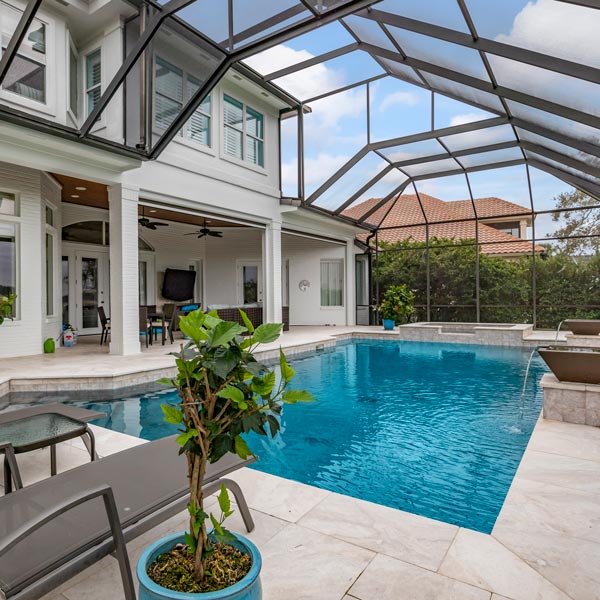 Discover the Perfect Pool
At Coastal Luxury Outdoors, we design and install the right pool for your home. Our customizations enable us to construct a pool that complements your backyard's other aesthetic elements. We provide property inspections before the build and help clients choose dimensions, depths, and styles that will look best in their backyards. Our quick, quality work gives homeowners a terrific pool within their timeline and budget. Are you ready to get started?