Pool Retiling Services in Ponte Vedra & Jacksonville, FL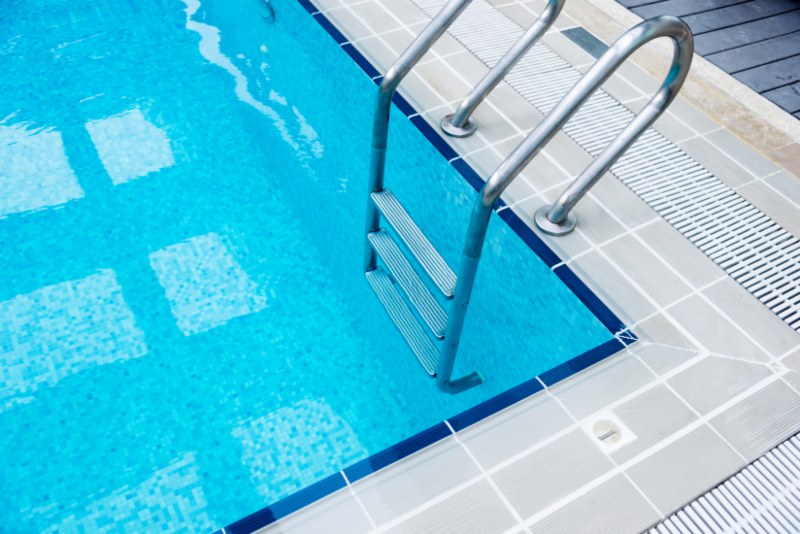 We Are Experts Who Retile Swimming Pools
Pools are an excellent upgrade to any home, providing a space to lay back, relax, and bond with loved ones or spend some quality time alone. However, the pool and the surrounding tiles need consistent TLC to stay as pristine as day one. For pool retiling in Ponte Vedra and Jacksonville, FL, you can count on Coastal Luxury Outdoors. Using top-grade materials and curated craftsmanship, we will expertly retile your swimming pool to enhance its safety and elevate its aesthetics, instantly refreshing and upgrading your space.
Signs Your Pool Needs to Be Renovated
Is your pool showing signs of wear and tear? It may be time to work with our inground pool renovation team to restore its beauty and functionality. Here are some common signs that it's time to renovate your pool:
Cracked or Chipped Tiles
If you notice cracked or chipped tiles in your pool, it not only affects the aesthetics but can also be a safety hazard. Renovating the pool will involve replacing damaged tiles and restoring the overall appearance.
Fading or Stained Pool Surface
Over time, the pool surface can become faded or stained, diminishing its visual appeal. Renovating the pool involves resurfacing the interior, giving it a fresh and vibrant look.
Outdated Design
If your pool's design feels outdated and doesn't align with your current style preferences, a renovation can transform it into a modern and inviting space.
Inefficient or Aging Equipment
If your pool equipment, such as the pump, filter, or heater, is outdated or inefficient, a renovation can include upgrading to newer, more energy-efficient models, improving overall functionality, and saving on operating costs.
Leaks or Water Loss
Persistent leaks or excessive water loss indicate underlying issues that may require a renovation. Repairing leaks and addressing water loss will ensure a properly functioning pool.
Cracked or Uneven Pool Deck
A cracked or uneven pool deck poses a safety risk and detracts from the pool's overall appearance. Renovating the deck can enhance safety and create a seamless, visually appealing space.
Your pool should be your relaxation oasis- not a source of stress and anxiety. That's why you can leave it up to us to handle the hard work of maintaining your pool, including the tiles in and around it. We customize our pool re tiling services to suit the needs of your unique pool. The cost of pool tiling depends largely on the size of your pool, the scope of your project, and the materials you decide to use. But don't fret about the price- we boast financing options to suit any budget comfortably.
Tiles are necessary for many reasons. On the aesthetic side, they add a splash of color and texture to the space. Pool tiles are equally used for function, preventing stains and mineral buildups. When they get broken or worn down, both functions fail to meet their purpose and that's where we step in.
Remodeling Your Pool Tiles
Your tiles may be cracked or worn down, threatening the safety of the people using your pool, in which case it's essential to retile. In other cases, you may just desire to spruce up your outdoor space with sleeker, modern tiles. Either way, you'll find what you need at
Coastal Luxury Outdoors
. We feature a luxurious selection of styles and textures that suit every style and price point. Regardless of your style, you can count on finding the trendiest, highest-quality designs in our impressive inventory.
Four Common Areas Where We Install Tiles
Tiles are found in and around pools, and what you'll need depends on the location of the tiles and the style of your pool. During your consultation, we'll help you decide what works best for your situation. Still, to give you a better idea, we've detailed the most common retiling scenarios below:
Waterline Tile - Layered at the top edges of pools below the deck, waterline tiles are most commonly found in gunite or plaster pools.
Spillway Tile - Located at the edges of hot tubs where water tends to overflow, spillway tiles protect against surface erosion and chemical buildup. They are typically matched to waterline tiles for a seamless flow.
Raised Bond Beams - Putting a wall along the edge of a pool deck, raised bond beams are usually covered in tiles or stone, leaving space for creative designs as they feature hardscape elements.
Trim Tile - You can find trim tile at the edges of pools and decks to make them more pronounced and visible, thus preventing accidents.
Get In Touch With Us in Ponte Vedra & Jacksonville, FL
Coastal Luxury Outdoors features exceptional swimming pool retile services along with pool construction, maintenance, remodels, and repairs. Since 1983, we've served Ponte Vedra, Jacksonville, Rivertown, St. Augustine, and the surrounding areas with dedicated and quality assistance regarding all things pool-related. We work closely with you through custom designing through flawless execution, ensuring a smooth and successful experience on your behalf.
Contact us today
to get started.