Residential Pool Repairs in Ponte Vedra & Jacksonville, FL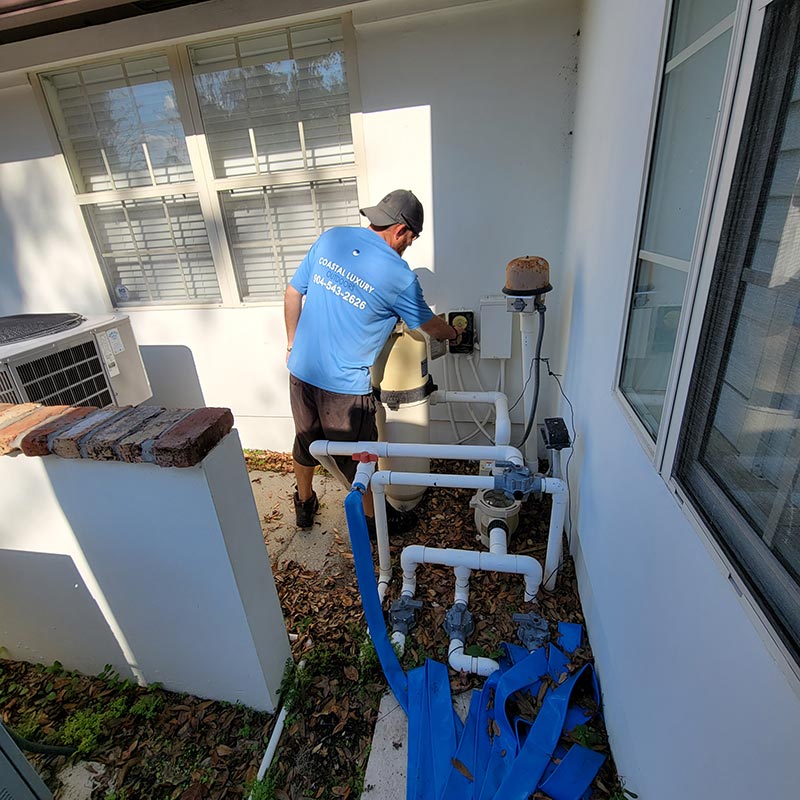 Coastal Luxury Outdoors's home pool repair services in Jacksonville, FL and surrounding areas have enhanced countless homeowners' lives for over 40 years. Our team inspects, repairs, and perfects pools, ensuring their safe, streamlined operation. We'll make you, your family, and your guests feel more secure and comfortable.
Style
We provide aesthetic repairs for your pool's color, texture, and shape for a terrific appearance.
Function
Our pool layout and equipment repairs ensure your pool functions smoothly throughout the year.
Safety
We take your security seriously. Our component and equipment repairs keep you and your family comfortable.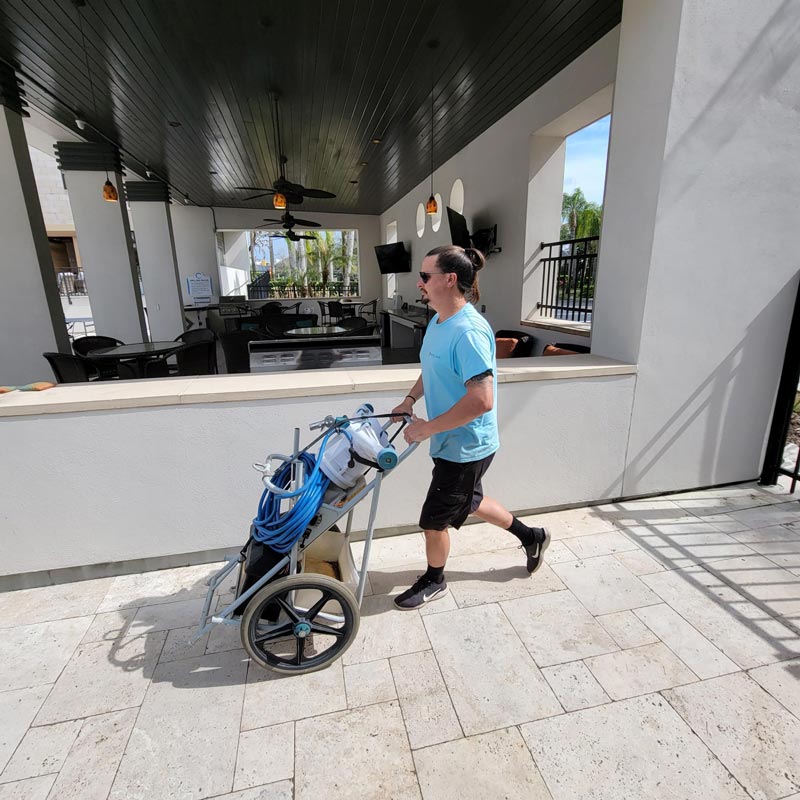 Don't Avoid Critical Repairs
Many homeowners put off pool repairs, hoping they can delay them for another season and worry about them later. But we encourage you to avoid this grave mistake. Waiting to fix chips and cracks will only worsen them, and malfunctioning parts and leaking may pose operational and safety hazards. If you're concerned about your pool, Coastal Luxury Outdoors will quickly inspect it, determine its issues, and provide the necessary repairs.