Summer Kitchens in Ponte Vedra & Jacksonville, FL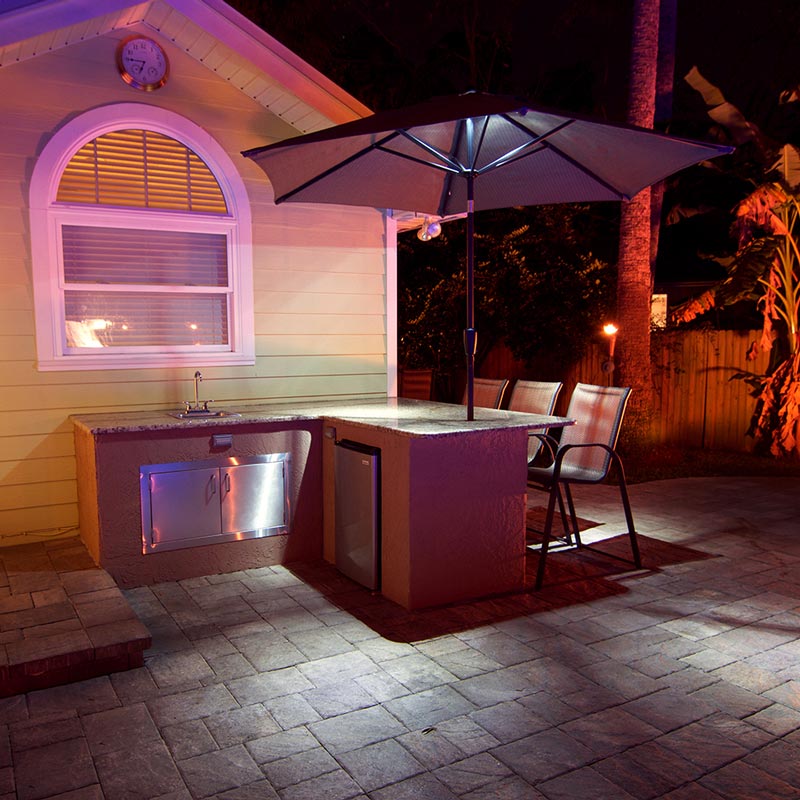 Prepare Your Outdoor Feast in Style
Treat your family, friends, and guests to evenings filled with delicious food and drink. Coastal Luxury Outdoors devises and installs custom outdoor kitchens that create lasting memories. We will personalize summer kitchen and bar cabinets to match your home's aesthetics and add beauty and function to your backyard.
Full Kitchens
We install grills, side burners, flat tops, refrigerators, and stainless-steel appliances for a complete summer kitchen.
Beautiful Finishes
Choose from stucco, siding, stacked stone, fabricated granite, and other stunning custom finishes.
You Design It. We Build It.
Anything is possible with Coastal Luxury Outdoors. We tailor summer kitchens to match homeowners' styles and accommodate their lifestyles. You can mix, match, and select your outdoor kitchen's design components, and we'll handle the rest. Select your desired materials, shapes, sizes, colors, and beyond, and we will make your dream outdoor space a reality.