Water Features, Firepits, Athletics and Other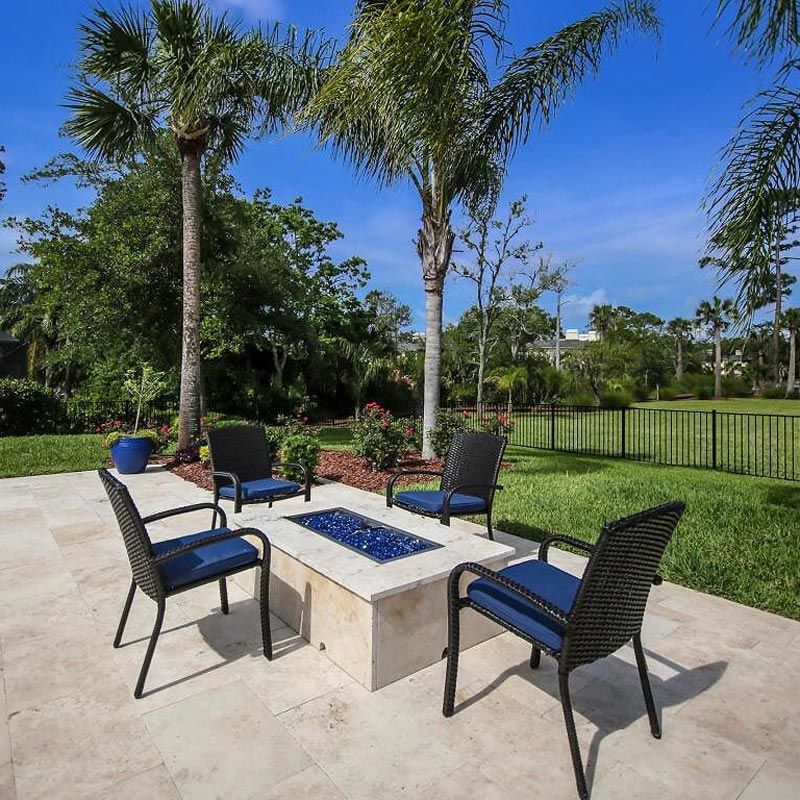 Complete Your Outdoor Space
Coastal Luxury Outdoors provides homeowners with a total outdoor experience by designing and installing many features, including custom firepits. We've cultivated and fulfilled homeowners' dream backyard for over 40 years. From flourishing water features to cozy fire pit installations, you and your family will thrive.
Fire Pits
Keep your family warm and relaxed during cool summer evenings by installing a wood-burning or gas firepit.
Fountains & Waterfalls
Feel the water flow between your fingers with our refreshing rock wall fountains and waterfalls.
Pergolas
We can design and construct pergolas in earthy Cedar or automated Aluminum with adjustable louvers and lighting.
Athletic Courts
Play, exercise, and challenge yourself by having us install a putting green, pickleball court, bocce ball court, or more.
Bowls
Our team provides elegant bowl features designed to hold fire, water, or both.
Pool Tethers
Get your laps in with a pool tether installation to help you track your paces and sprints.
Lighting
We offer string and screen enclosure lighting to illuminate the outdoors and provide wonder within your space.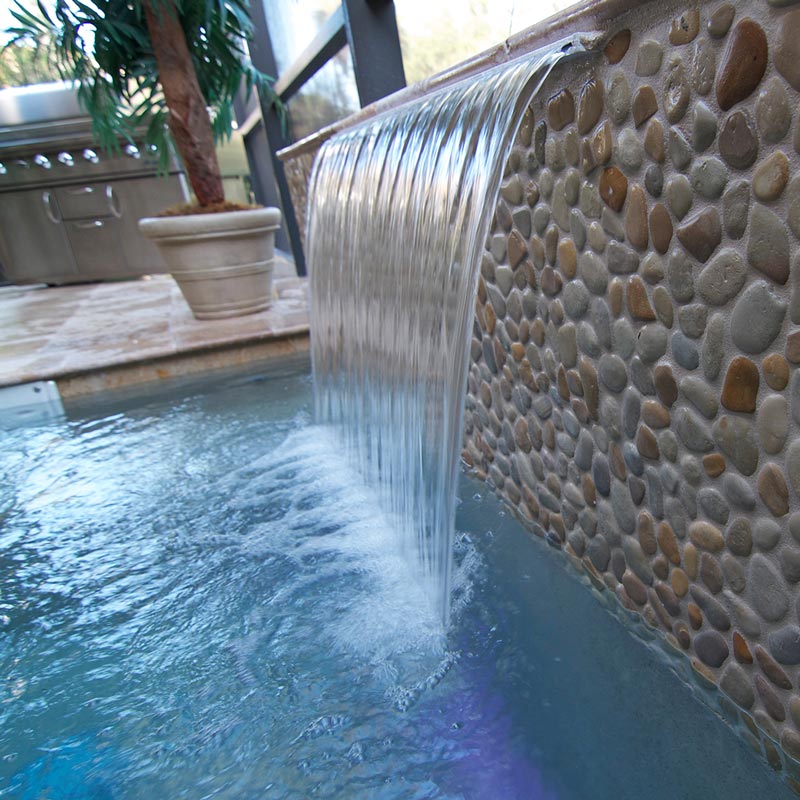 Bring the Outdoors to Life
Outdoor features add variety and character to your property. If you need help deciding which features suit you, don't hesitate to contact us for assistance. Our team provides guidance and recommendations to clients daily. We can help you choose the perfect materials, shapes, colors, and more to realize your oasis.