Commercial Pool Remodels in Ponte Vedra & Jacksonville, FL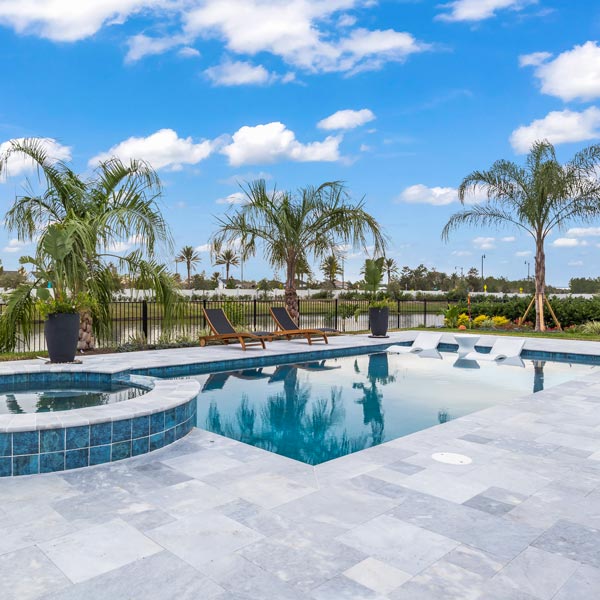 Stunning Pools. Successful Businesses.
Present your business or establishment in the best way possible by choosing Coastal Luxury Outdoors for your commercial pool remodels in Jacksonville, FL and surrounding areas. Our passionate team has made hotels, resorts, and garden-style apartment complexes more attractive and exciting for their customers for over 40 years.
Renovations
Make aesthetic updates to your tiling, finishes, and more that make an eye-popping difference.
Installations
Allow our team to overhaul your existing pool and design and install brand-new features.
Resurfacing
Smooth your pool's surface by choosing us to remove and install new plaster to its floor.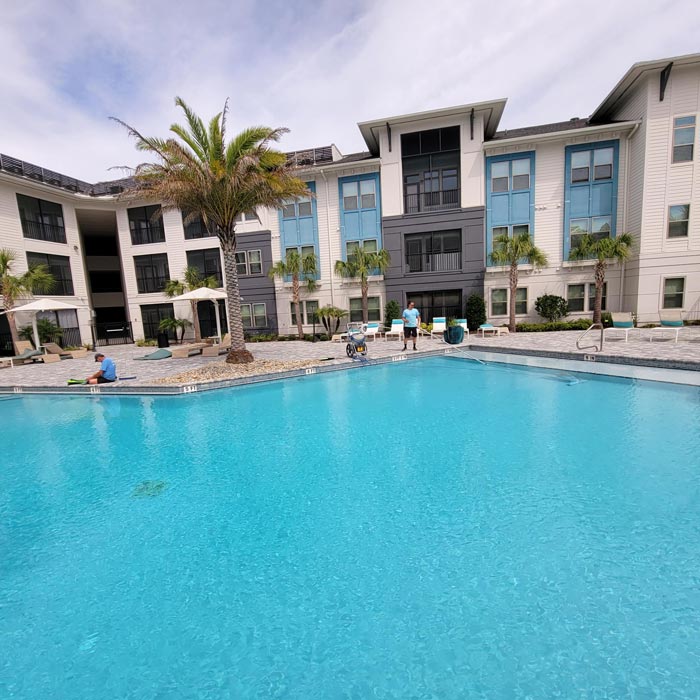 Your pool is a primary selling point for many customers. It creates memories and immersive experiences. Its appearance and aesthetics are essential to grabbing new clients' attention and fostering relationships. Coastal Luxury Outdoors will help you design and customize a pool area that thrills and entertains your clients. We'll guide you through our materials and develop a personalized pool-build strategy. Your clients will love your pool and its stunning new appearance.