Discover Exciting Upgrades for Your Pool and Backyard!
At Coastal Luxury Outdoors, we are delighted to serve you as your trusted pool maintenance experts. Our commitment to exceptional service has always been our top priority, and we are constantly striving to enhance your pool and backyard experience.
Did you know that we offer a range of additional services beyond weekly pool cleaning? Our experienced design and sales team, along with expert field supervisors and start-up technicians, are here to take your pool and backyard to new heights!
Explore the Possibilities:
Unleash your imagination and create the pool of your dreams! Our skilled designers will work closely with you to transform your vision into a stunning reality. From contemporary lap pools to luxurious resort-style oases, we can customize every detail to suit your lifestyle and preferences.
Remodel and Backyard Enhancements:
Is your pool due for a refreshing update? Our remodel and backyard enhancement services can breathe new life into your pool area. Enjoy a wide array of custom design choices, premium plaster options, and expert paver, travertine, and tile installations. With our attention to detail and creative expertise, your backyard will become a captivating sanctuary for relaxation and entertainment.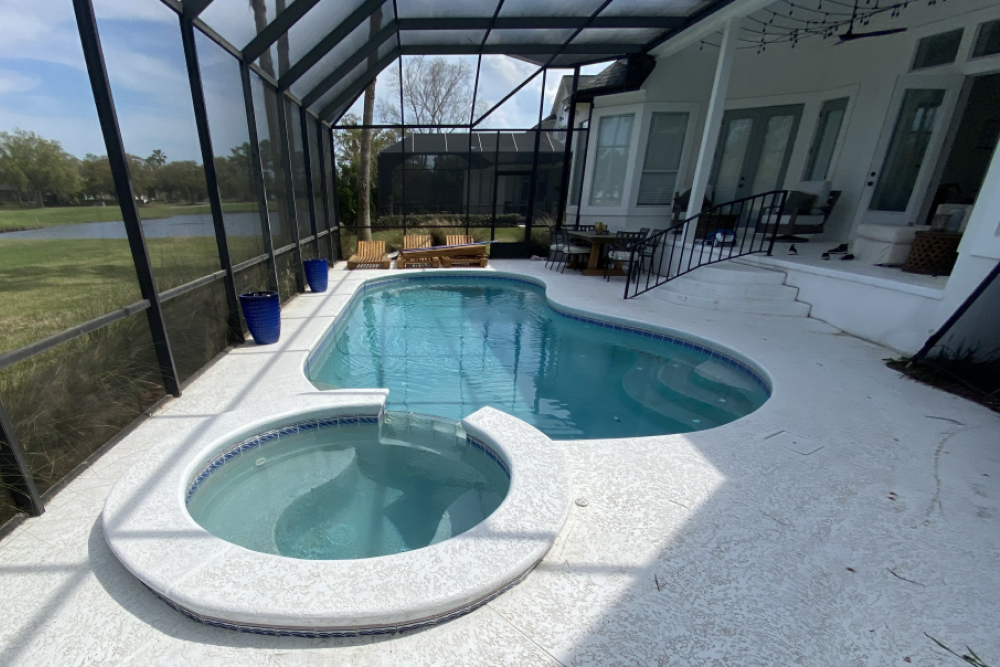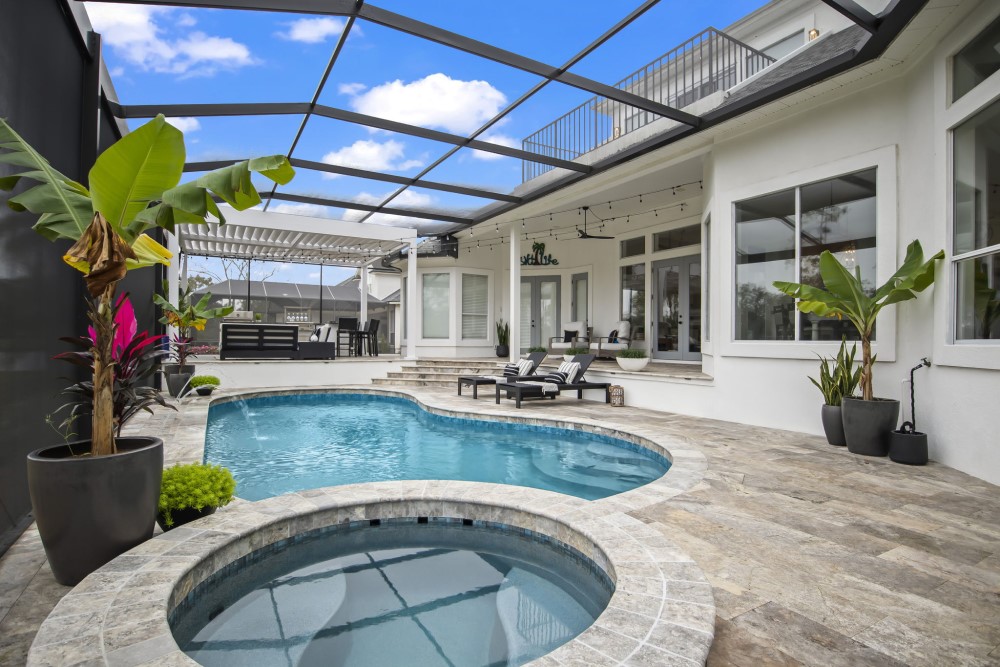 Why Choose Us?
Unmatched Customer Service: Our dedication to your satisfaction is unwavering. We listen to your needs, communicate transparently, and ensure every step of the process is smooth and stress-free.
Extensive Expertise: With years of experience in the industry, our team possesses the know-how and skillset to handle projects of all sizes and complexities.
Premium Materials: We believe in using only the finest materials to deliver top-notch results that stand the test of time.
Personalized Touch: Your unique style and preferences are at the heart of our designs. We bring your vision to life with a personalized touch, ensuring your pool and backyard truly reflect your personality.
We invite you to take advantage of this opportunity to explore the possibilities of elevating your pool and backyard to new heights. Schedule a consultation with our design team, and let's embark on this journey together!
Simply reply to this email or call us at (904)456-8344 and select the option for our sales team to book your consultation or inquire further about our additional services.
Thank you for being a valued part of our pool maintenance family. We look forward to collaborating with you on creating your dream pool and backyard!
Additionally, follow us on Instagram here for future updates regarding weekly maintenance scheduling.
Cheers,
The Coastal Luxury Outdoors family
backyard (1) backyard enhancements (2) balance (6) build a pool (2) cartridge (3) chemicals (1) chemistry (8) clean (11) cleaning (11) driveway (1) equipment (1) filter (5) filters (1) home survey (1) new pool (5) new swimming pool (5) paver (1) pool builder (4) pool cover (1) pool deck (1) pool main (1) pool maintenance (12) pool paver (1) pool pH (7) pool planning (4) pool remodel (2) refresh (1) safety (2) salt (1) saltwater (1) skim (4) stains (1)